PLATTE AVENUE BUSINESS & NEIGHBORHOOD ASSOCIATION (PAB&NA)
Your association in the Knob Hill area of Colorado Springs. Now in its 22th year.
PAB&NA is a registered nonprofit organization in the State of Colorado.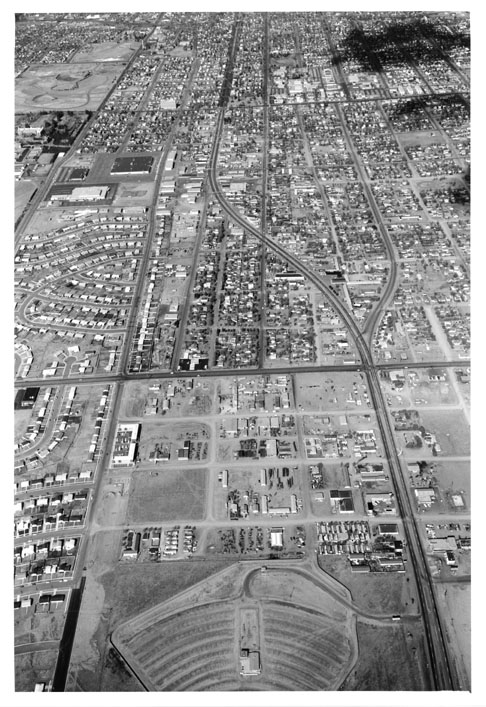 The Knob Hill business and neighborhood includes the area of Colorado Springs between Union Blvd. & Chelton, and from Bijou to the south side of Willamette.
News Flash!

Plane Crash in Knob Hill!

Knob Hill First in High Tech in CS!
Go to HISTORY and find out
Mission Statement

To keep East Platte Avenue and Knob Hill a clean, safe and visually attractive area within the City of Colorado Springs, is the Associations goal.

Most agree that steady progress has been made in meeting this goal but there is much more to be done. Our neighborhood is the main eastern gateway into Colorado Springs and should be valued as an asset to the city. PAB&NA holds monthly meetings that regularly have community, civic, police, and business leaders attending or presenting information to our members. PAB&NA also performs community projects and events.
Map Of PAB&NA Area Platte Ave. as seen in the early 1960s